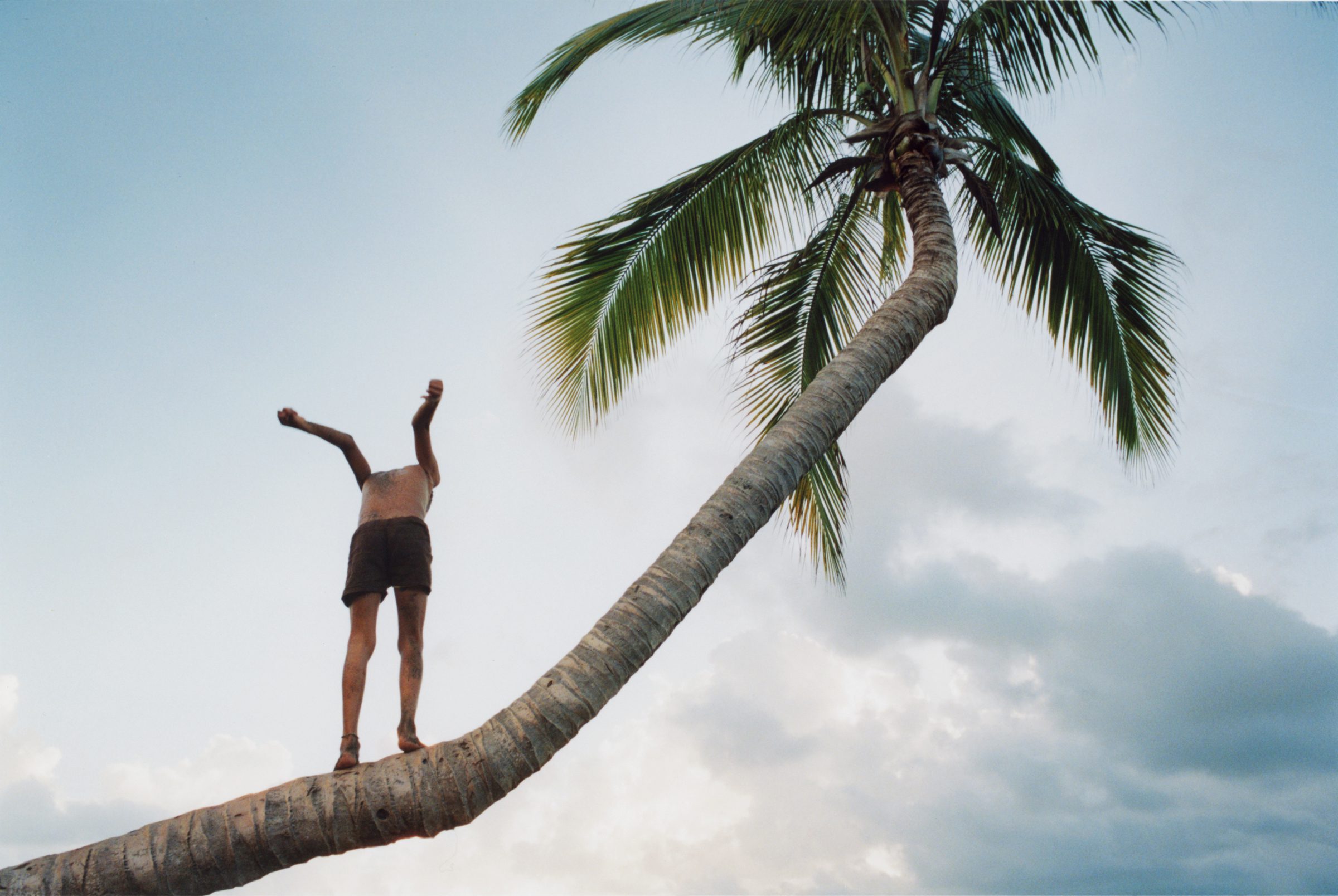 MUSA x Presents: De Cara Al Sol
An immersive photography exhibit and launch party at MUSA
Experience an immersive look into an evocative collection of images and reflections, told from the perspective of the photographer's encounters with native Cubans during a series of trips between February, 2020 and April, 2023.

In the setting of a glowing sunset, attendees will embark on an intimate journey with the subjects in the photographs and their stories. The exhibit features gargantuan prints nestled between the columns of the Water Temple at MUSA, where a floating pathway provides guests a way to take in the photographs with intention and curiosity. 
This exhibit features prints from the artist's limited-release book, De Cara Al Sol, which directly translates to "with your face to the sun" but carries many meanings. This is a project dedicated to bringing awareness to the heart and soul of Cuba and their people.
While guests are welcome to come and stay as long as they like, this two night event begins with an overview and introduction of the work by the photographer, Diego Vourakis, and closes with a celebration of dancing into the night, with live music and hand-rolled Cuban cigars.
A pre-sale limited copy of De Cara Al Sol will be waiting for you in your room.
GET ON THE WAITING LIST
First to get on the waiting list, will have first rights to reserve their rooms

About De Cara Al Sol
The book behind the exhibit
Spanning over 200 pages, Diego documents the emotional connections that he made with the people of Cuba on each visit. De Cara Al Sol is a five-part book, with each section recapturing the immersive experience that the photographer had in different cities around Cuba. What becomes apparent is a sense of optimistic pride that Diego finds as the essence of Cuban life where love, community, and family form the strongest of bonds.
What inspired Diego was the Cuban people's connection to their community, their culture, and their appreciation for living – despite all obstacles. In a parallel existence, Diego Vourakis grew up in a developing part of Peru. Life was slow. It was not about what you owned, but who you shared it with. Relationships were unconditional – no "if I give you this, you give me that". Life was about turning to the sun and saying, I'm happy to exist. Here. One day at a time.

May these photographs open a door into their culture, inspire you to come to their country, exchange tales, and remember what is essential to all human life; connection. With De Cara Al Sol, may you turn to the sun and dream for a better future, together.
Published and designed in partnership with creative agency AMILE, De Cara Al Sol will be released in Los Angeles in October 2023. In affiliation with an accredited Cuban foundation, 100% of profits from the sales of "De Cara Al Sol" will be used towards the purchase of medicines, vitamins and other for the purchase of medicine, vitamins and other essentials for families and their children.
About the photographer
Meet Diego Vourakis
Born in Lima, Peru in 1995 and immigrating to the United States at the age of 12, Diego grew up with a unique perspective of the world, shaped by his exposure to and absorption of two different cultures. After experimenting with different art forms, Diego found a natural connection with photography. To date, his work has been featured in publications including Vogue, Numéro Tokyo, V Magazine, L'Officiel, Esquire, and ELLE Mexico.